Singing Valentine - Live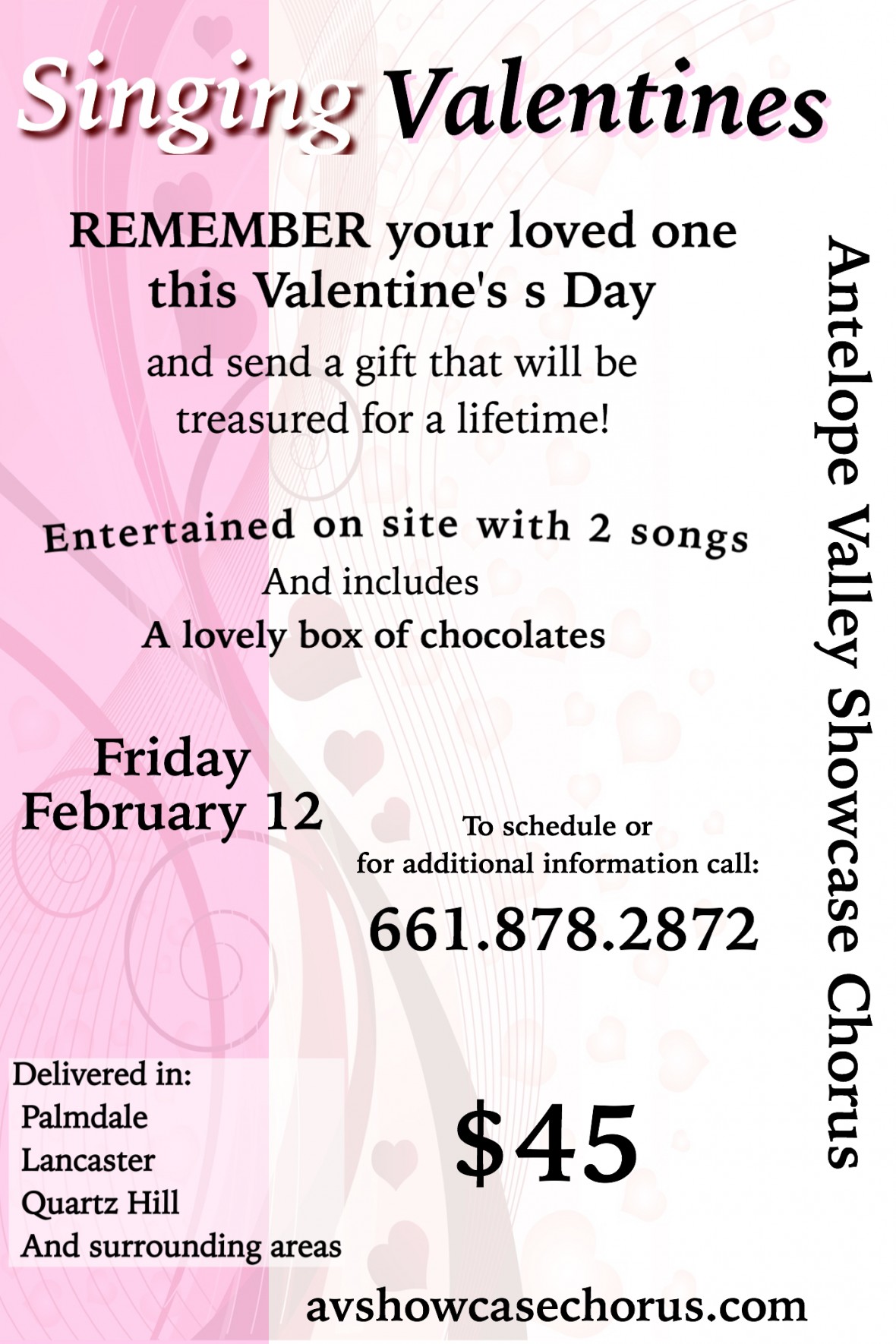 What could be more memorable this Valentine's Day than being serenaded by sweet harmony with a Singing Valentine delivered by the members of Antelope Valley Showcase Chorus?
Imagine: from out of the blue, a group of singers arrives with your special message then out pours  a sweet song in gentle, close harmony.
That's the joy of sending a Singing Valentine, an unforgettable message from you to a loved one delivered by a small ensemble from Antelope Valley Showcase Chorus.
Residents of Palmdale, Lancaster, Quartz Hill and surrounding areas - for only $45 your special someone will be SERENADED with 2 songs and they will also receive a lovely box of chocolates.
If you are sending to a business and have more than one in a single location please call us at 661.878.2872 for price breaks.