Singing Christmas Gram Military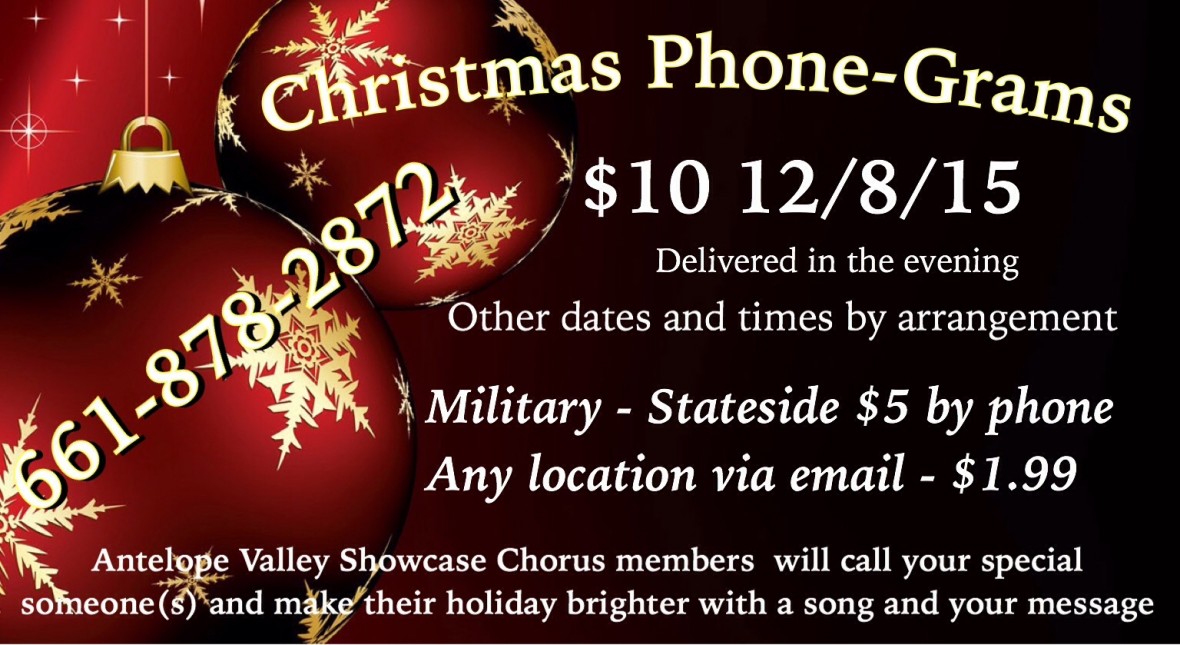 You've searched and searched for the perfect greeting card for the holidays and yet - nothing has ever been able to express exactly how you feel! Sound familiar?
This holiday season let AVSC come to the rescue!
The phone rings and you're loved one answers - from across the distance your family member or friend is delighted with the sounds of sweet harmony. That's the joy of sending a Singing Christmas or Holiday Gram!
On December 8th AVSC will be gathered together and singing for your special someone over the phone. Starting off with your personal message and followed by one of several song options this will be an occasion to be remembered.
You can download the order form or call 661.878.2872 to provide the details.
Thank you for your support!