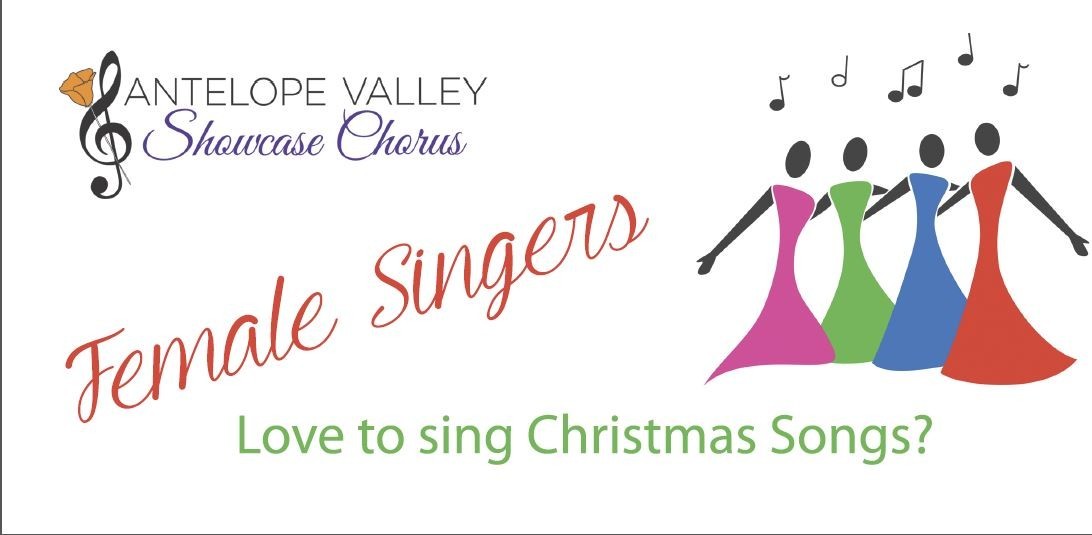 Ladies...love to sing? Join our Guest Chorus
Female Singers ... Love to sing Christmas Songs?
Become a part of our Guest Chorus and sing with us at our Annual Christmas Show.
Starts October 17, 2017
6:25 PM - Sign In
6:30 PM - Voice Placing and Meet the Section Leaders
6:45 - 8:15 PM - Guest Chorus Rehearsals
Rehearsals are at:
St. Paul's Episcopal Church
502 West Avenue K, Lancaster, CA
The Christmas Show is on Saturday, December 2nd at 2:00 PM at Sonrise Baptist Church in Palmdale.
Join us for the FUN singing opportunity under the direction of our director, Janice Kueppers.
Let us know if you will be joining us or if you have any questions, you can email us at: [email protected]
Remember, your singing friends and neighbors are welcome too!